"Education is the most powerful weapon which you can use to change the world."
Nelson Mandela stated it the best when it came to the use of getting a basic education. Education is the only way to understand the world around us and create change. But, what happens when some children aren't allowed the opportunity?
For my GOA course on "Game Theory", I set off to explore the concept of Gender Equality (specifically in 3rd world countries) within the Catalyst Conference for the United Nations. I became extremely interested with education equality after creating a cardiovascular program in my mother's hometown of Xalapa, Veracruz, Mexico for students across the nation. This program focused on incorporated learning with hands-on activities with hearts, lungs, and even exercises for the betterment of your cardiac help. However, after doing the program, I noticed the differences in gender in their STEMM classes. Watch the video below of my adventure and learning experience!
Due to my interest on Education Equality being so strong, I decided to base my Game Theory concept on education in the Middle East and what strategies could be used to exponentially grow the status of girls education using examples from the past few years.

To put the subject into words, Game Theory is the tool used to analyze strategic behavior by understanding the behavior of other players in the game. It sets the optimal solution for each player using different choices that takes into account the options made by the opposite players according to Investigating Answers. It's also what I'll be using to understand what women go through in getting an education in the Middle East.
Now, everyone knows who this young woman is. The youngest ever Nobel Laureate from Pakistan who stood up for women's rights in the Middle East and created a dialogue for access to more education. Malala Yousafzai.
From how much I've read about Malala and my own family members growing up in Iran, I know a lot about how gender segregation in schools can be specifically targeted so women aren't learning as much as men. In the Middle East, about 12.3 million children in the Middle East don't have an education as well as 71% of those students being girls according to the United Nations Website. A lot of what separates girls is the cultural norms regarding Islam in the Middle East and how girls are expected to learn more at home by their mothers and fathers rather than in a classroom setting with their own brothers. Especially regarding how my female cousins were able to defy the norms regarding going to college and majoring in engineering, I want to investigate what the solutions to these cultural norms are and how they're able to be defeated by members of the United Nations as well using Game Theory.
Since I needed more details on the role of women in the Middle East, I started investigating some of the cultural relationships between religion and education status and the United Nations offers this explanation for the difference between gender and education equality in the Middle East. The UN Education Website states, "although religion bears major responsibility for the inferior status of women, it cannot be solely blamed for the gender problem in the Middle East. In reality, the role of culture has been even more prominent in perpetuating the oppression of women. Female genital mutilation, for example, is a cultural practice that has afflicted women in several cultures at different times in history."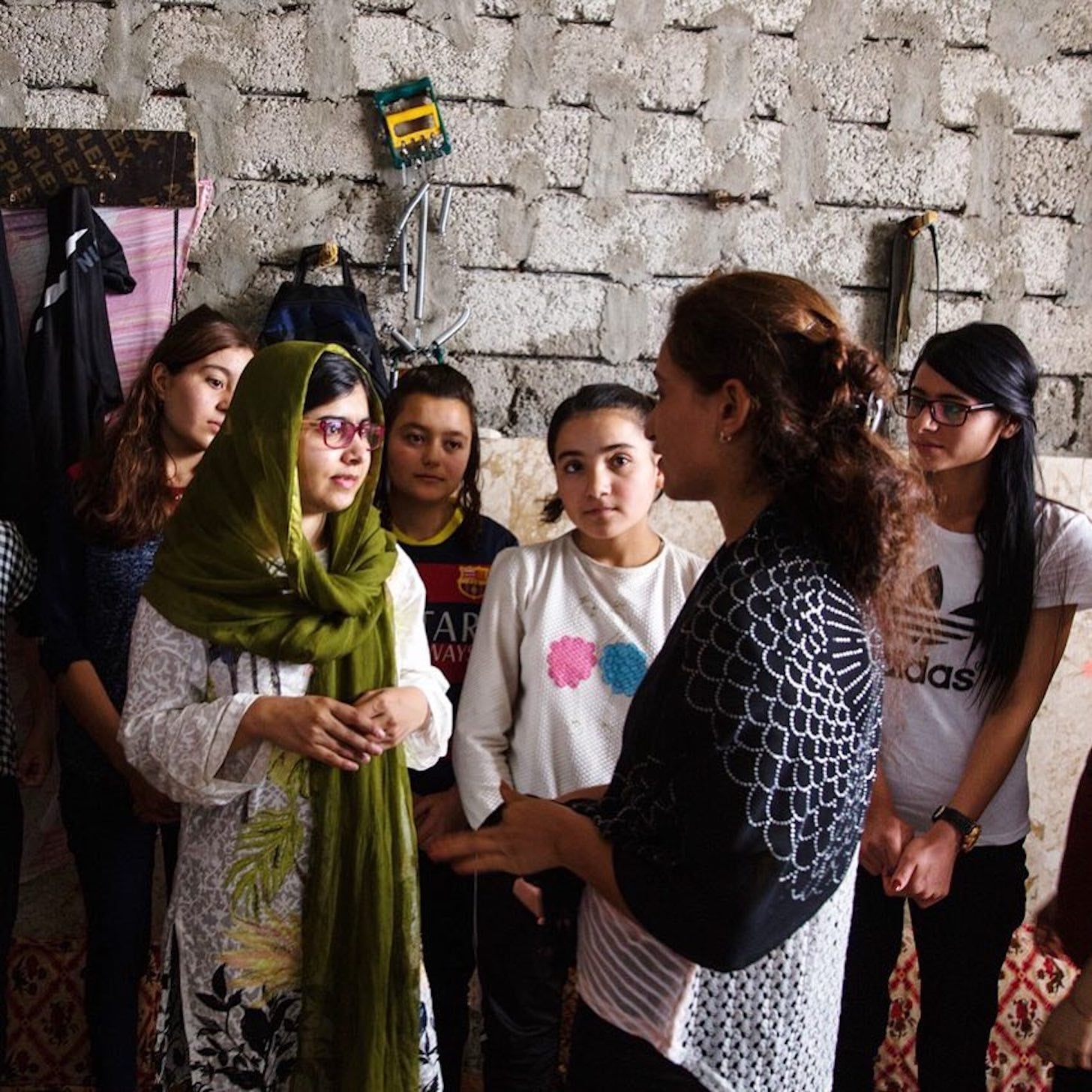 Due to this problem, it's more of a conflict between the "religion and the state" that needs to be addressed before they change any of the school goals in the Mediterranean. This problem has existed in Islamic society for centuries but something that may be able to help is a feminist revolution regarding women in public spaces. The 1979 Iranian Revolution was "able to help restrict heavy sanctions on Iranian women regarding their right to an education and freedom of speech". However, the hijab, like in most Middle Eastern countries, is still mandatory for all who wish to live in that country. My own cousins, like Fareed Hejazi a student in Tehran, Iran who weren't allowed an education commented that, "we had to fight for the same opportunities that our brothers had. Instead of specific terrorist groups against us, it was more of the real government that wanted more men to exceed."
After reading more about these concepts on education, I wanted to explore what American students thought about gender equality in the workforce/education system as well. Using this quiz from the Gender Equality Principles Website
(http://www.genderprinciples.org/quick_quiz.php take it too!), I was able to see the results of quizzes taken by my own classmates at Hawken School . The most missed question was:
It became clear to me that not a lot of students in the United States knew about the disparities in education in their own country, and I decided to learn more about Malala's pursuit of having an education and how other girls can find that path as well using Game Theory.
First, I constructed a Nash Equilibria and Pareto Optimal using some of the options that were given to Malala against the Taliban while getting an education.
As demonstrated by my example,
From what I learned on my test deciding between choosing education or violence, I had to decipher the cultural relationships between the people and school. In Malala's case, I decided it would be best for her to go to school, but in a private location that would make her less likely to injure herself (choosing Option A). I knew that this solution would allow her to hide out from the Taliban (choosing Option B) who refuse to allow women the right to attain an education. Even though Malala was able to publicly vocalize her right to go to school, she was more susceptible to punishment. Therefore, I knew that choosing the value of 1 (positive for Malala) in the middle of the Taliban's violence and Malala going to school would force both to stand-up for their own group's beliefs.
Regarding my implications for the solution, I know that both parties aren't going to allow each other to win. Therefore, I assume that Malala and other girls fighting for the same rights will vow to continue their education in a private manner that will encourage no harm among them. The Taliban will fight to assert their dominance but with the correct population and the public interest of the West, Malala and the right for girls to have an education will take place and hold rule over the rest of the Middle East.
In 2018, the United Nations actually launched their own Girls Education Initiative for girls just like Malala who deserve an education but may be at risk in a public school. Therefore, they offer separate academies where girls can learn from and not be hurt by any outside terrorist groups.
Call to Action: From my own work in Mexico on developing a program on cardiovascular disease and the benefits of keeping your heart healthy, I actually developed my own website where anyone is able to donate in support of girls celebrating their intelligence and creating an education for themselves. It is called "STEMM Education Without Borders" and focuses on making sure girls around the world are able to get the education they need to support themselves in STEMM or other fields in the future. Support if you can!https://stemmeducation.org/
Thank you for viewing my presentation on solving gender equality in education with game theory! Here is my Work Cited if you are interested in previous findings!
https://docs.google.com/document/d/1xKHcQaF-f7WJxaJJHv62lgDMv0guLp-o7XTFNlrOVbA/edit